College Station Homes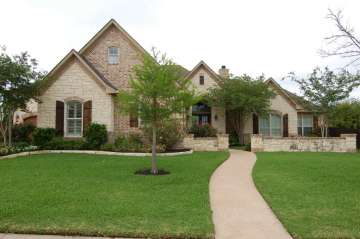 College Station, a quaint city located in the heart of Central Texas, with a population of just over 100,000 people, serves as home to Texas A&M University.  Because of the influx of some 65,000 or more students each year, College Station provides people with the conveniences of a much larger city while holding on to a small town feel.  It is also very convenient to travel to Houston, Dallas, or Austin for a day trip if you find there is something you'd like to do or see there.  In 2006, Money magazine voted College Station as the most educated city in Texas and the 11th city in the United States.  With all of the conveniences and comforts College Station has to offer, you will definitely want to call this wonderful city your home!
Let us help you find a great place to reside in College Station!  With it being one of the most educated cities in Texas, it's only right that you allow us to educate you on the College Station market, so you can make the most educated choice on your next real estate investment.
Call Landon (979) 229-7668 to schedule an appointment today!
College Station Homes

Sorry we are experiencing system issues. Please try again.