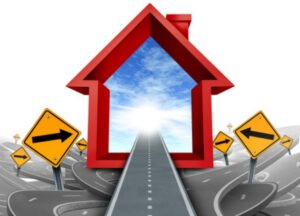 For first-time buyers and house-hunting veterans alike, the process of searching for and purchasing a home elicits a whirlwind of conflicting emotions: excitement, frustration, apprehension, and uncertainty. These feelings can often obscure the logical steps involved in selecting the best possible home-at the best possible price. No matter which stage you are at in the home-buying process, here are five important tips that will help you select a property that suits your needs without straining your budget:
Exercise financial prudence in the months before buying a home. When determining your interest rate for a mortgage loan, lenders look for evidence that you reliably pay your bills and will likely be able to handle a major debt like a mortgage. Therefore, they tend to view negatively any recent transactions that could appear impulsive or risky. As you prepare to buy a home, financial experts often suggest that you avoid opening new credit cards, accumulating a lot of debt, or making major purchases. You should also know your credit score in order to have a better idea of how lenders will view you.
If a property piques your interest, review the homeowners association (HOA) rules or local zoning laws to ensure that they support your intended uses. For example, if at some point you would like to rent out all or part of your property, check to make sure that the neighborhood permits it.
When formulating a budget, consider all costs involved in buying and owning the home. Most buyers account for the down payment, monthly mortgage payments (including interest), the realtor's fees, and closing costs. However, home ownership requires many additional costs, including utilities, property taxes, homeowners insurance, HOA fees, and the costs of maintenance and upgrades. Estimating these expenses early in the home-buying process will help you create a realistic budget and avoid becoming attached to properties that will ultimately exhaust your finances.
When you find a property that you like, consider how it fits with your long-term goals. Are you planning to have kids at some point in the future? Care for aging parents? Resell the home in a few years for more than you paid? Do you have children who will be going to college, leaving you with superfluous space? Regardless of your current intentions, consider how the variables in your life may affect how you will use the home in the future.
Let logic-rather than emotion-rule the home-buying process. When searching for a new home, it is easy to become overwhelmed by the beauty of a property or one of its features, such as a brand-new kitchen or a breathtaking backyard. However, "falling in love" with a home based on an initial emotional reaction can cause you to overlook serious flaws. To avoid this common pitfall, consider making a checklist of your needs or must-have items for a home, things that you would like to have, and things that you absolutely do not want in a property. Bring this checklist to each home you visit so that you can make sure a contender meets your objective criteria.