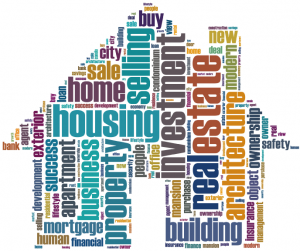 Each industry has its own language of words, phrases, and slang that baffle outsiders. When you are buying or selling a home, particularly if you are new to the process, the mysterious language of real estate can be frustrating or even cause you to make costly mistakes or encounter unexpected surprises if you do not understand the terms being used.
While your realtor is the best source to consult for clarification on real estate lingo, here are some brief explanations of terms you may hear as you buy or sell a property:
Pre-approval. Seeking pre-approval from a mortgage lender is one of the first steps that buyers should take as they begin searching for a home. After reviewing factors like the buyer's credit, income history, and debts, a lending institution will offer pre-approval for a loan. This will help buyers understand how much they can afford to spend, and will offer assurance to sellers that the buyer will be able to secure a loan if they make an offer. Pre-approval also allows the buyer to lock in a certain interest rate for a set period of time.
Contingency. Contingencies are conditions that must be met in order for the sale of a home to be completed successfully. Common contingencies include: a financing contingency, which specifies that the buyer must actually receive a mortgage loan; an appraisal contingency, which states that a licensed appraiser must estimate that the home's value is close to the buyer's offer; and an inspection contingency, which requires that the inspection not reveal anything that would significantly impair the value of the home.
Title insurance. Many mortgage lenders require the buyer to purchase title insurance as part of the closing costs. This safeguards the lender's (as well as the owner's) interest in the property against competing claims of ownership. By examining public records, title insurers verify that there are no liens on the property – such as those filed due to unpaid property taxes or an unpaid contractor – and the seller had free and clear rights to the title.
Escrow. You have probably seen the words "in escrow" proudly displayed on for sale signs. This means that a third party typically a lawyer or representative of the title company is holding property, cash, and title to the property until all conditions of the purchase agreement have been met. Once the sale is final, the third party will then distribute the assets as outlined in the contract. Another term you may encounter is COE, or close of escrow – the point at which the buyer will officially become the owner of the property.
Closing disclosure (CD). Three days before closing, the buyer must receive a CD. This important document summarizes the buyer's loan and the fees that must be paid at closing. Buyers should carefully review the CD and notify their realtor or the closing attorney immediately if they spot any errors.