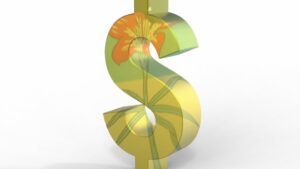 Mark Twain once said, "Buy land, they're not making it anymore." Many of us know this is true and are therefore looking and hoping to find our own little slice of the pie. Buying land in Texas is still very affordable. We are blessed to have an ample amount of land to choose from, but if you are looking for more than just a one acre tract in a rural subdivision, you may have to consider looking at what Bryan/College Station land prices are compared to the surrounding areas.
There's no doubt that having acreage in Bryan/College Station remains a hot commodity. 5 – 10 acre tracts of land in the College Station school district are in the $40,000 to $50,000 per acre range and comparable land listings in the Bryan school district are typically in the $30,000/acre range. As you move just outside of the Bryan/College Station school districts, there is a considerable drop in the price per acre. Currently, non-commercial land that is 5 – 10 acres and outside of the Bryan/College Station school districts average $13,848/acre. Compare this with $48,472/acre for land in CSISD and $35,794/acre in BISD. Some of the surrounding school districts where land is considerably more affordable are Anderson ISD, Iola ISD, and Navasota ISD.
There's still plenty of land to be had in B/CS, but if you are looking for a good sized piece of property in the 5-10 acre range and are looking to keep the budget down, you may want to consider looking just outside the Bryan/College Station area to find something that will work great for you!…AND we can definitely help you find just the right property in B/CS and the surrounding areas.